Xylem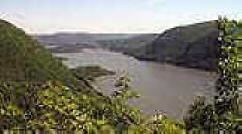 Construction Management

& General Contractor
In the Hudson Valley Call (845) 229-0044
investment, Investors, Real estate, construction, construction management, manager, general contractor, builder, Hudson valley, New York, Dutchess county, home, improvements, renovations, kitchens, bathrooms, additions, builder, handicap, fire damage, water damage, estimator, cm, construction manager, REO, real estate owned by bank
Why call us ?
Free Consultations
We Design with your future in mind
We'll build within budget and on time
We're Dependable
We're Sincere
We're Proficient
We will educate you as we build so you understand exactly what you are buying". That's Why !
We specialize in designing the right home, addition or renovation for you. We will help to find your unique long term master plan, so that today's improvements don't conflict with tomorrow's ! We take pride in our work and expect that your first experience with us will warrant another in the future.
Your plan or ours ? We will help you design, "Your Custom Built Dream", right at your kitchen table. We have combined technology and quality to bring you competitive pricing without compromising design, construction or cost. Careful planning prevents cost overruns ! There are no surprise's with us, you will know exactly what you are gaining for your money, without any price increases as we construct. Call or E-mail today. Because building your "Dream" should be an "Enjoyable Experience" !
COME "CUSTOM BUILD" WITH US
IN THE BEAUTIFUL HUDSON VALLEY!