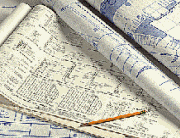 CUSTOM BUILT

· HOMES · ADDITIONS · RENOVATIONS
From the Concept to the completion "Since 1978" !
In the Hudson Valley Call (845) 229-0044

Click picture to see floor plan
Tudor Homes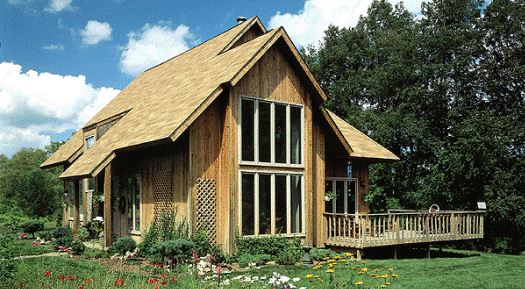 # RM2488 Square Footage - 1656 Square Feet Bedrooms/Baths - 3/2
FirePlaces - 1 Width x Depth - 44'0"W x 32'0"D
Touch Rendering for floor plan. For a lakeside retreat or as a retirement haven, this charming design offers the best in livability. Its rustic exterior is highlighted by vertical wood siding and a deep roof overhang, plus lots of large windows to take in the sights. Making a complete and comfortable living space are: the gathering room, with a corner fireplace; the U-shaped kitchen, with an attached dining room; the lovely deck and the first-floor master suite. A deck just off the dining room allows space for outdoor dining and relaxing. Upstairs, two bedrooms with a full bath and a balcony lounge complement the design and provide sleeping accommodations for family and guests. Note the ample attic storage area and additional storage in the master bath.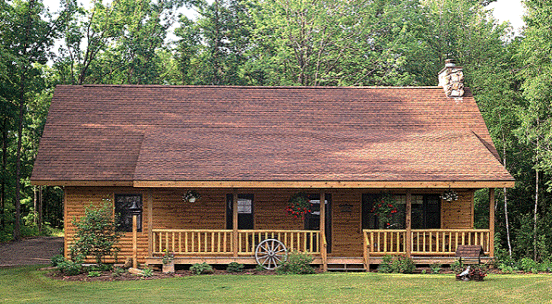 # RM4061 Square Footage - 1331 Square Feet Bedrooms/Baths - 2/2
FirePlaces - 1 Width x Depth - 36'0"W x 38'0"D
Touch Rendering for floor plan. If you've never taken time to whittle a piece of wood or catch fireflies in a jar, this home presents the perfect setting to do just that. A rocking-chair-perfect front porch spans the entire front of this rustic farmhouse for enjoying the outdoors. Inside, open planning combines a spacious living room and dining room. A massive stone fireplace provides the central focus and will serve handily for popping corn and chasing the chill from frosty winter nights. An efficient, U-shaped kitchen is conveniently placed to serve these areas. A bedroom, a bath and a laundry room complete the first floor. The second floor contains a full bath and a loft with plenty of space for the children or guests to bunk.