Whether you are planning an estate, sub-dividing real estate or pursuing a commercial project we can take your project from the concept and through the completion with minimum risk.
We understand that the success of any project is determined by time, cost and quality. Therefore your Project Scheduling, budgeting and orchestration requires monitoring by construction professionals who can define the fine lines between the trades and competently control the designing and administrative costs while maintaining that delicate balance with the local government agencies.

We realize that over designing and poorly handled bureaucrats can create unneeded cost overruns. And, often times great savings can be achieved during pre-construction reviews, resulting in a more favorable and cost effective project. Also the careful evaluation of various construction approaches as well as effective management applications would result in a more labor efficient project.
We appreciates that organization, communications and consistency are the keys to a successful project. Provide the door and we will provide the keys, call us ... !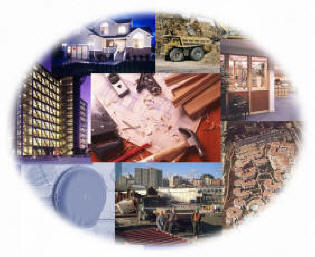 Xylem was founded in 1978 and has managing multiple, multi-million dollar projects simultaneously. Providing Construction and Pre-construction Mgmt. Offering a variety of managerial services including, but not limited to, Contract conception, orchestration and application; AIA standard practices; Safety programs; Hazardous material safety programs; Dispute negotiations; Initiating and Maintaining a competent filing system integrating paper tracking where reports can effectively brief upper management for major decisions.
We are "specification detailed" and well versed in AIA standards and have the experience to effectively negotiate disputes, integrating the Specifications and the Contract, thereby reducing the likelihood of litigation. In short we orchestrate Designers, Engineers; Consultants, General contractors, Trade contractors and Legal Services.
SERVICES PROVIDED
Heavy Construction
Residential
Site Development
Project Management
Cost Estimates
Budgets
Bidding process
Sub-division approval process
Project Emissary
Negotiations
Disputes and general problem solving
Submittal process
Scheduling and execution of the Contract
Quality and cost controls
Concepts, planning, designing and construction orchestrating
Safety programs
Hazardous material safety programs
TYPE'S OF CONSTRUCTION:
ü Heavy Construction Including, but not limited to: Tree clearing; Demolition; Earthwork; Site drainage; Water systems; Sanitary systems; Sanitary lift stations; Water booster stations; Sewage treatment plants; Roads; NYSDOT. work; Dams; Detention Ponds; Weirs; Blasting; Irrigation systems; Site lighting, Landscaping, Retaining Walls, Geo-grid Slope-Protection; Baseball fields; Removal and disposal of bulk hazardous material;
ü Residential & Light Commercial Construction Including, but not limited to: Site work; Concrete; Masonry; Metals; Wood & Plastics; Thermal & moisture Protection; Doors, Windows & Glass; Finishes; Specialties; Special Construction; Mechanical; Electrical; Modular homes; Renovations & Historical Renovations; Handicap-Facilities.